WORLD INTERNET DIRECTORY OF
Light AVIATION




As a joint venture with Evergo, Flying-Pages will produce the "Global Directory of Light Aviation" (GDLA). It is your chance to bring your products to thousands of new customers - get our new price list with attractive prices for the chinese market.

READ MORE



Printet Version - Free Flight - The World Directory of Free Flight
Order now!

only €7.50


Printed Version: World Directory of Leisure Aviation
order online!

only €9.95



Add to favorites

Send a link

Print page
The World Directory of Leisure Aviation is
the world's leading aeronautical reference
work for the leisure flying enthusiast. Since its 17th edition it is divided in two volumes:

World Directory of Free-Flight
World Directory of Leisure Aviation.
Both are published once per year and
they are sold in English-speaking countries all
over the world (including North America)
and also in many places where English is the
second language.
Total readership of all three editions
- English, French, German and since 2010 also in Chinese -
is now well over 100,000.
---
New: WDLA goes China
As a joint venture with Evergo, Flying-Pages will produce the "Global Directory of Light Aviation" (GDLA). It will contain all parts of the World Directory of Leisure Aviation (Ultralight & Aircraft Edition) with an additional section Light Jets because the private Chinese Aviation Market is also a High-End Market and thus we deliver a complete overview of the General Aviation sector.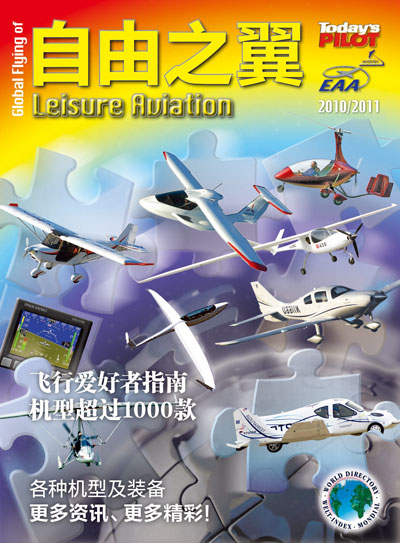 China has no distribution logistics as we know. But Evergo has found the only possible way so far distributing a special interest Aviation Magazine. The company has a database of more than 30,000 wealthy Chinese to whom they send their magazines for free. Global Flying makes its revenues by advertising only. It is a good business, as advertisers are highly interested in getting their message to this exclusive group of wealthy potential customers.
---
This makes it by far the best medium for advertising
any aviation-related product or service, particularly as it allows advertisers to target their publicity.
They can choose International coverage
(all three language editions) or
National coverage (just one language edition).
And of course a wide range of advertisement sizes
is available, plus the option of black and white or colour.

Whatever you choose, you can rest assured that you are
getting unparallelled value for money, especially as
our advertising rates are unchanged this year!
For the rate sheets please click here:
www.widola.com/ratecards